Profile Photo Guidelines and Requirements
Your picture is an important part of your profile because it gives students their first impression of you. Teachers with excellent profile photos may also be promoted by our marketing team. Please see these examples, requirements, and instructions to help you choose or take a great picture. 
Good Examples

Bad Examples
| | | | |
| --- | --- | --- | --- |
| | | | |
| Not a picture of you | Shows other people | Face not clearly shown | Wearing sunglasses |
The best profile pictures are…
Friendly and professional-looking 

You want to make a good first impression! Especially if you have a professional teaching profile, it is important to have a good picture. 
| | | |
| --- | --- | --- |
|    |    |    |
| Professional | Unprofessional | Unprofessional |
Clear, with good lighting 
This shows that you care about quality, and good lighting will make you look more professional. Do not take your photo at night and use a dark or blurry picture.
| | | |
| --- | --- | --- |
|    |    |    |
| Good lighting | Bad lighting | Bad lighting |
Close-up, and recognizable
Students will feel more confident booking a lesson with you when they can see who you are.
  
  
  

Recognizable

 

Too close

Too far away
If you have a good teaching record and a great profile, Math-Face may promote your profile to potential students in email newsletters or on the site. Choose the kind of picture that you would want to see in a magazine! 
Detailed guidelines and requirements
Please follow these detailed guidelines for choosing or taking a great picture. Profile Pictures that do not follow these guidelines will automatically be rejected. Remember that, once uploaded, your profile picture will be circular.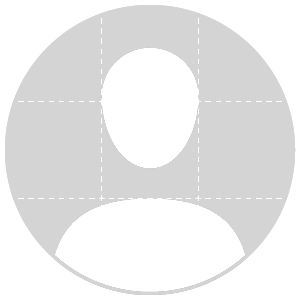 JPG, GIF, or PNG format; maximum size of 2MB 
Ideal size: at least 200 x 200 pixels

The picture must show your face clearly, and be a truthful representation of you.
Do not use pictures that contain other people.
Do not wear sunglasses. Your eyes and face must be clearly visible.
Do not use pictures that you are too small to be seen clearly.
Do not use picture that there is not enough space around your face (Too close).
Do not use pictures that the lighting is not bright enough.
Do not use blurry or unclear pictures.
Do not use pictures with a busy background that detracts from you.
Do not use certificate or formal document photos. 
Do not use pictures that have commercial logos. 
Do not use pictures that display personal contact information.
Do not edit pictures in a way that is misleading or obstructs your face.
Important Notes
Please note that, to protect the security of your account and maintain overall quality, Math-Face's staff must approve any changes you make to your profile picture. This can take some time, so please be patient. We can usually respond to profile change requests within 24-48 hours.
If you need to take some time off or are unavailable for teaching, please manage this in your availability settings. Do not demonstrate this by removing or changing your profile picture to something that does not meet profile requirements.
If you have any questions or concerns, please contact us.